Our first visit is the "symbol" of Athens, the Acropolis fortified hill dedicated to the goddess Athena. You will be impressed by the architecture & the harmony of the monuments. In this famous sanctuary you will be excited by the "representative" of the ancient Greek civilization, the Parthenon Temple (the name Parthenon was given by the Athenians in honor of Athena Parthenos who was the patron of their city). Besides it & amongst others, you will discover the Erechtheion with the Karyatides statues, the Propylaea (main entrance of Acropolis) & the Temple of Athena Nike.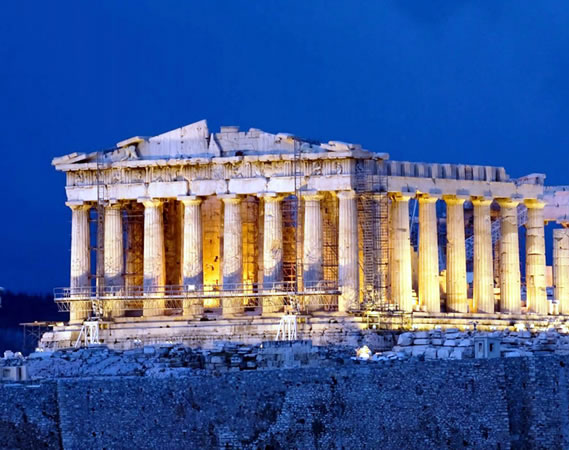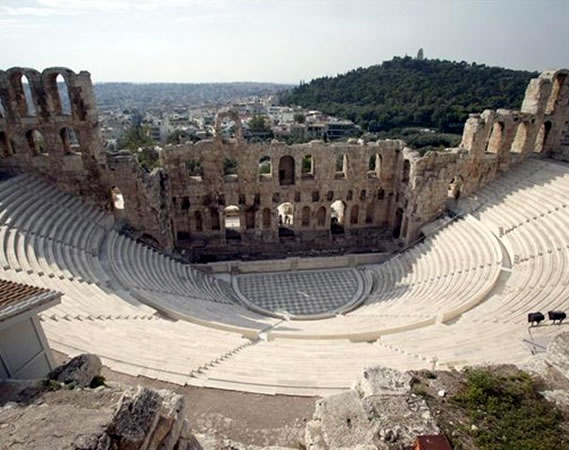 From the top of Acropolis you will be able to see the Herod Atticus Odeon (Herodion / built during second century AD & it is still active mainly for musical festivals) & the ruins of the ancient theater of Dionisos.
Our next visit is in the Olympieio where you will see the Hadrian's Arch & the Temple of Olympian Zeus. We then proceed with a short visit of the famous Panathenaic Stadium (also known as Kallimarmaron) where the first modern Olympic Games took place in 1896. Our next point is the Presidential Mansion (former Royal palace) where you will be able to monitor the Change of Presidential Guard.
We then drive to the highest Athens point, the St. George Lycabetus Hill with the amazing panoramic view of Athens city. We continue our tour passing via major streets with important classical buildings (Academy, National Library, University), via the Syntagma Square (with the Parliament buinding & the Tomp of Unknown Soldier) & we finally reach the heart of the old Athens. You will find the famous Plaka with the narrow scenic streets, the Ancient Agora (with the Stoa of Attalos, the Temple of Hephaistos, the Tholos, etc) & the Monastiraki district.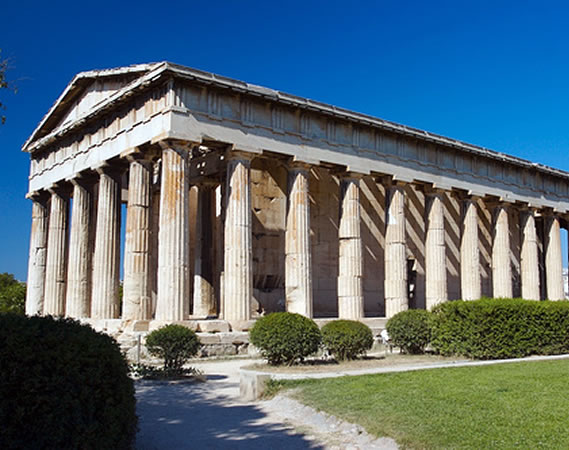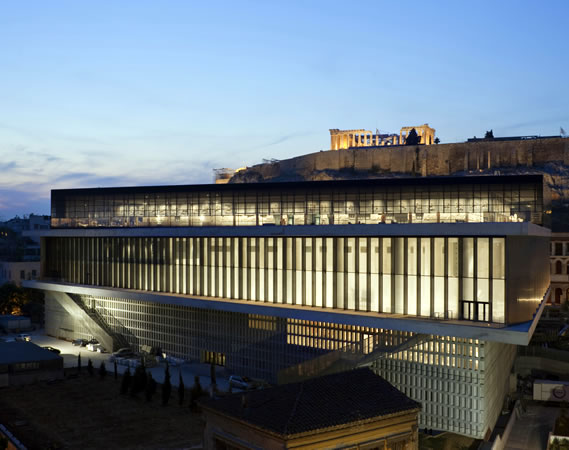 After a quick lunch break (optional) we shall continue with the Kerameikos area. This part of Athens initially was the main production centre of the famous Attic Vases. Later, it was developed as the main cemetery of ancient Athens. Amongst others, you will see part of the Themistoclean Wall, the Dipylon & the Sacred Gates, the Pompeion, the public cemetery which was the burial place for the Athenians war heroes & you will visit the Kerameikos Museum. Last step of our tour will be the visit of the New Acropolis Museum, one of the most impressive museums worldwide. You will have the opportunity to see marvelous findings from the Acropolis area via the permanent exhibitions, like the Gallery of the Slopes of the Acropolis, the Parthenon Gallery, the Archaic Gallery & others.
Our tour comes to the end with the returning to the starting point.
The above tour, as a private one, has flexible itinerary.
This means that you may choose to spend more or less time in specific sights/areas or even skip some in accordance to your wish & within the specified duration. You may also choose to visit the National Archaeological Museum of Athens instead of the Kerameikos area. Contact us for further info/details.