The first stage of our tour is allocated with the visit of Canal of Corinthos (Isthmus), which connects the Saronic & Corinthian Gulfs & separate Peloponnese from the rest Greek mainland. After spending a little time in the Canal (taking photos, etc), we proceed with the archaeological area of Ancient Corinthos where, amongst others, you will see the Temple of Apollo ( one of the earliest Doric temples in Greece), the Peirene Fountain, the Glauke Fountain, the famous Bema of St. Paul & you will visit the Archaeological Museum with finds from the pre-historic period.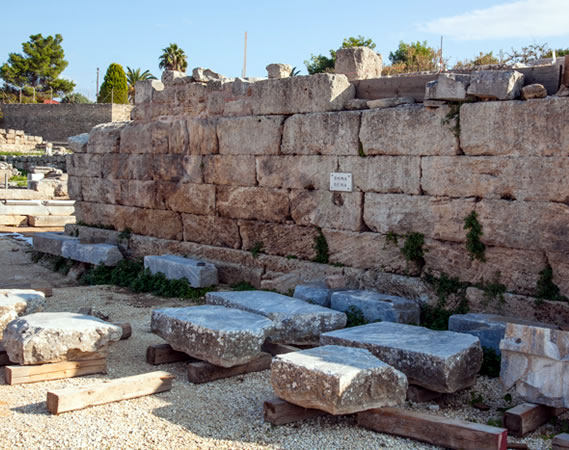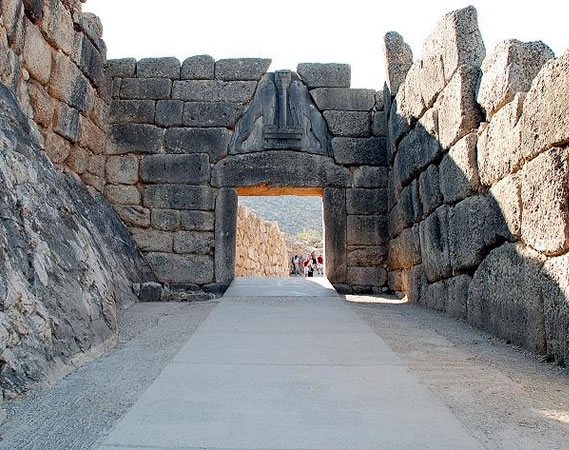 Our tour continues with the visit of Mycenae, the Kingdom of mythical Agamemnon. In this fortified Acropolis & the surroundings funerary sites you will see important monuments such as the Great Cyclopean Walls, the magnificent Lions' Gate, the impressive Treasure of Atreus (Tomb of Agamemnon), the Grave Circle B' & you will also visit the Archaeological Museum with areas' finds.
The next stage of our tour includes the visit to the romantic city of Nafplio which became the first capital of the Greek state in 1827, after the Greek revolution against Ottomans. You will discover the medieval old town with the narrow cobblestone alleys & the neoclassical historic buildings. You will visit the Palamidi Castle (climbing its 999 steps) in Acronafplia & you will finally enjoy your lunch in a Greek traditional tavern by the sea while attending the marvelous Bourtzi, a small venetian fortress located in the Agioi Theodoroi small rocky island.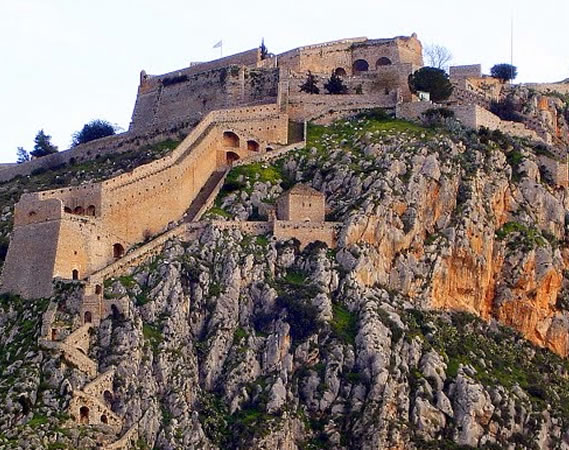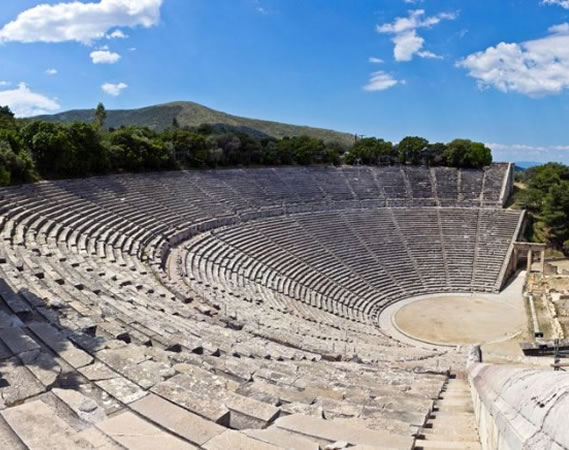 The last stage of the tour finds you in Ancient Epidaurus. You will explore the Sanctuary of Asklepios, you will see the famous Ancient Theatre, with its unique acoustic & you will visit the Archaeological Museum with finds from the sanctuary.
Our tour comes to the end with the returning to the starting point.
The above tour, as a private one, has flexible itinerary.
This means that you may choose to spend more or less time in specific sights/areas or even skip some in accordance to your wish & within the specified duration. Contact us for further info/details.